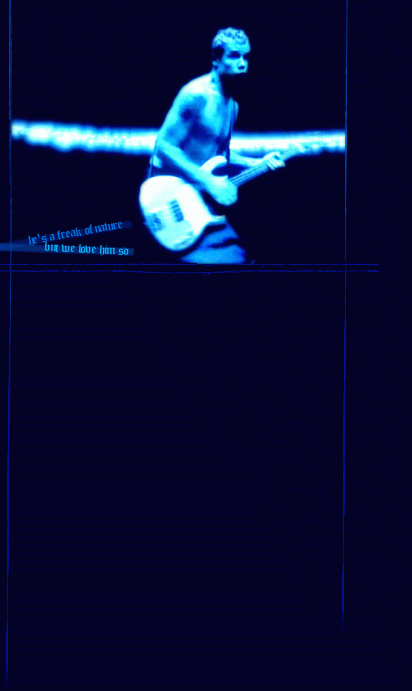 About & rules
You know obviously what is a fanlisting. This one is for the bassist of the Red Hot Chili Peppers : Flea. That's all I think.

You know the rules too ! Have a valid email, spare me porn or violent websites and impossible nickname like $666DaRkUsHeR666£...

Ok? So grab a code and go join !