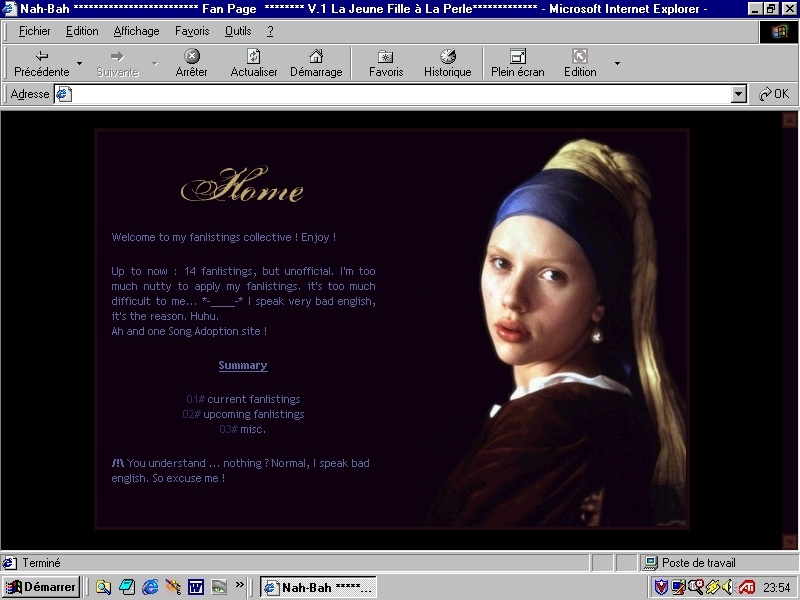 v.1 with Girl With A Pearl Earring : Scarlett Johnson, directored by Peter Werber (and writted by Tracy Chevalier)... credit here
I like a lot the painting, but I think this picture is wonderful... "Girl With A Pearl Earring" is very nice and she is really like the painting, it's impressive. The painting is alive!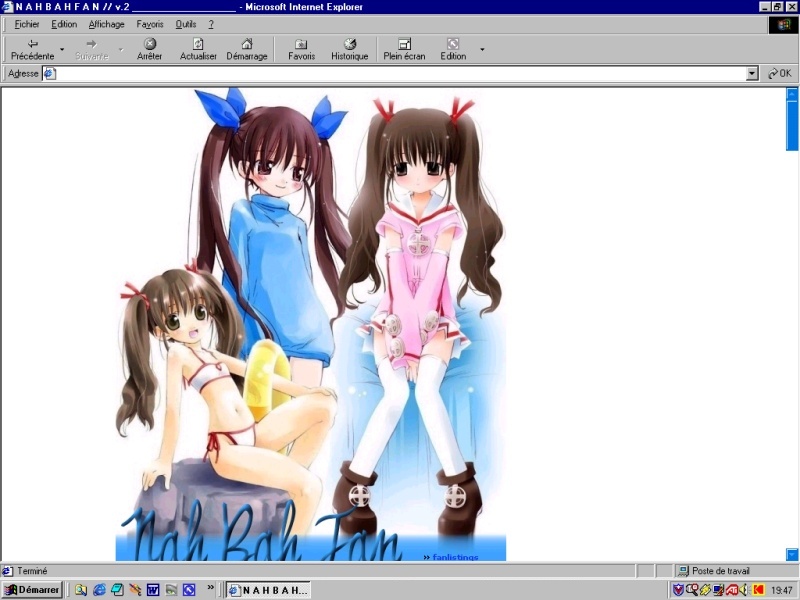 v.2 with manga pictures, by Nicomi. Little girls are so nice...
pictures here and credit here !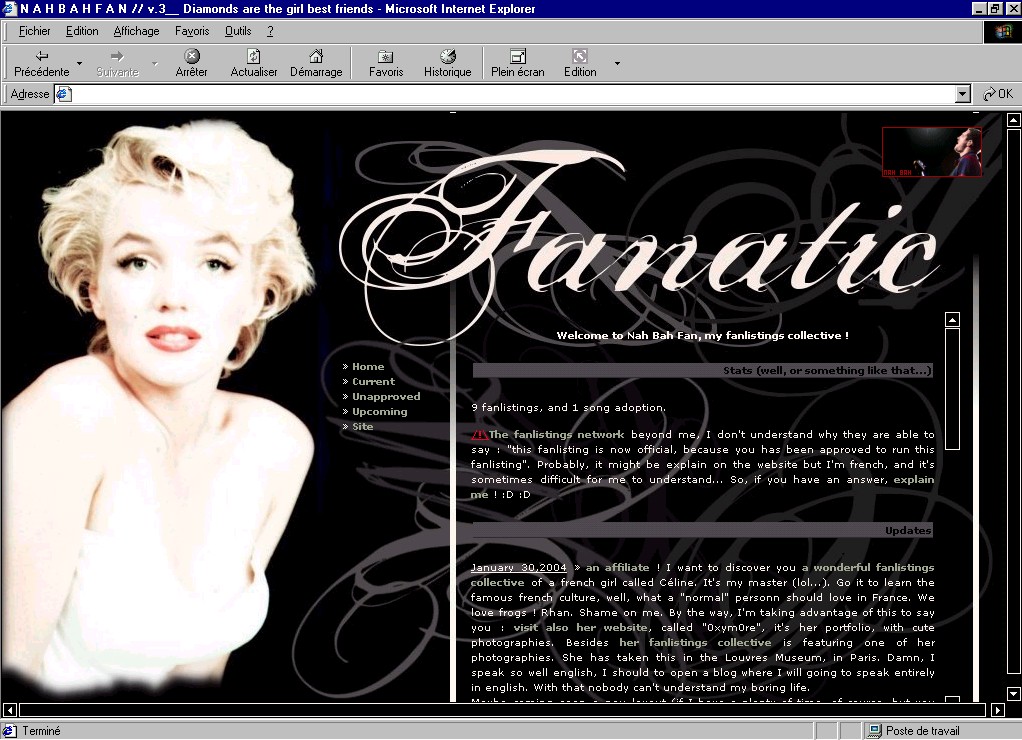 v.3 with the wonderful Marilyn Monroe...
credit here.
v4. with Vanessa Paradis. No screenshot because I'm too stupid. Although she's married with Johnny Depp (miaow), she's even so pretty...

v.5 with the fabulous, amazing, genius, funky, crazy, delirious (etc.) Red Hot Chili Peppers, my personnal gods.
credits here and here.
v.6 with John Frusciante, the guitarist of the Red Hot Chili Peppers in the clip 'Give it away'.
credit here